Citrix.
People-centric solutions for a better way to work.
A new brand positioning, narrative, and refreshed visual system redefines the concept of work.
Services Provided

– Brand Strategy
– Brand Voice
– Positioning
– Messaging
– Corporate Narrative
– Copywriting
– Visual System
– Go-To-Market Strategy
– Sales Tools
In this day and age, work is no longer a place. It's an increasing dynamic activity that people expect to be as adaptable as they are. Citrix needed a way to usher in the next era of computing. One that makes good on the original promise of technology to simplify complexity, spark innovation, and liberate people from constraints.
At the highest level, our work started with repositioning Citrix as a business – re-architecting and renaming their products and solutions and transforming how they talk about themselves. We then focused on cascading that story into sales, marketing, and HR. It was a complete overhaul of their communications – everything from sales decks and case studies to re-imagining their executive experience. With every change that we made, we crafted a corresponding user guide so each respective department could understand the shifts, the importance of the work they do, and the impact they make in the organization.
With a new positioning that evolved their 30-year legacy into something inspiring and forward-thinking, we equipped Citrix with the tools they needed to embrace a better way to work.
What We Learned Along the Way
Simplify whatever doesn't serve your story.
Whether through homegrown innovation or strategic acquisitions, a 30-year-old technology company can assemble quite a laundry list of products. But if you don't simplify your naming architecture into something intuitive, your customers will have a disjointed, fragmented experience.
Writing a story is one thing. Activating it is another.
Anyone can craft a new story for a brand. But if you don't take the time to explain the implications of that story – Why are these changes being made? What does it mean for me? For our company? – then it will remain unread in someone's inbox. Authentic buy-in is what elevates a story into a tool for business.
Every company should be customer-centric.
When it comes to B2B enterprise sales, a common question always emerges: how much should we focus on the end-user, the customer's customer? The truth is that B2B brands can be emotive, and should be! We crafted messaging that both delighted the end-user and satisfied the practical security needs of the business.
"Having activated our brand platform across the company, we've received positive feedback from employees, analysts, customers, and the press."
Christine Harkin, Senior Director of Business Strategy, Citrix
Bringing Strategy to Life
A Refined Design Approach for a Simplified Story
Creating Meaning in the Intersections
In the process of elevating their products to solutions, we pushed Citrix to focus on the human benefits of technology – not the technology itself. Citrix is formed through the Venn diagram of experience, choice, and security.
An Intuitive and Complementary Portfolio
Through the re-architecture process, we distilled Citrix's robust technology portfolio into three simple and reciprocal solutions. While each piece works independently, they become stronger when working in harmony.
Work Is No Longer a Place
We created elegant visuals to convey the fact that work is no longer tied to a brick and mortar location. These media-rich storytelling tools were the quickest way to discuss a changing technological landscape.
Cascading a New Narrative Through All Communications
As we evolved Citrix's story, it was important that we helped everyone understand why these changes were being made. We produced four decks – a sales deck, marketing guide, product portfolio architecture deck, and Executive Briefing Center (EBC) deck – that are part of a new platform that marketing and others in the Citrix organization will activate. These presentations work in concert to illustrate the future of Citrix.
Citrix Sales Deck and User Guide
The sales deck brings consistency and a polished approach to the way Citrix tells its story. It helps their target audiences understand the value of partnering with Citrix. Through a highly-visual approach, it clearly articulates the benefits that people and organizations need in order to work better: experience, security, and choice.

Citrix Marketing Guide
The marketing guide serves as a reference guide to the updated positioning and messaging. It illustrates a number of shifts in how Citrix tells its story, what that means for them as a company, and what it means for members of the marketing team specifically.

Citrix Product Portfolio Architecture
The product portfolio architecture outlines the products and portfolio shifts. It's devoted to making it easier to experience Citrix Workspace, Citrix Networking, and Citrix Analytics solutions. In addition, it includes their refined product roadmap for the future.
Citrix Executive Briefing Center (EBC) Presentation and Speaker's Guide
Targeted at an executive-level audience, the EBC deck empowers speakers throughout the Citrix ecosystem to share their story in more meaningful and strategic ways. More of an interactive conversation than a lecture, it prompts audiences to talk about their needs and challenges. It also prepares them to head into product demos with an inspired vision of why Citrix is relevant for the future.
A Refreshed and Authentic Visual Library
As Citrix pushed their technology portfolio to be more forward-thinking, they needed a refreshed visual library that felt modern as well. We incorporated authentic, full-bleed, editorial-style scenes for their customer success stories and sales presentations.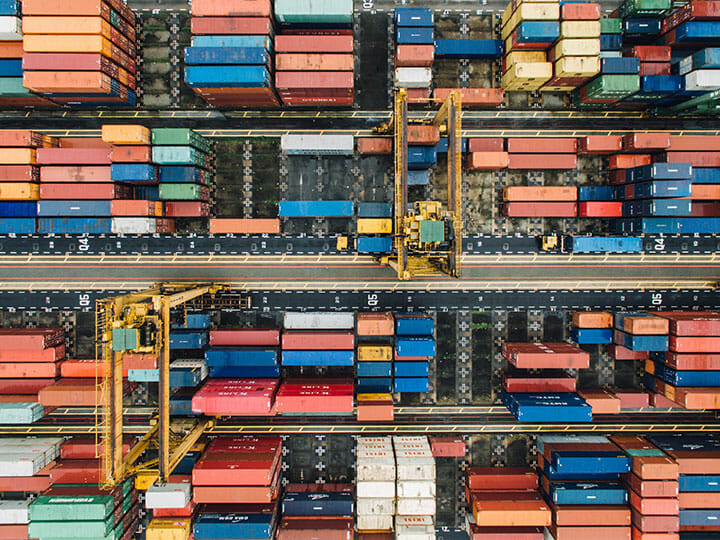 Customer stories go a long way.
Customer stories and authentic, full-bleed photography are more than just beautiful assets. They can do the heavy lifting of connecting your vision to your portfolio. By using storytelling to articulate the highest possible value, they take your audience on a journey from product to benefit. Oh, and the sales team will thank you for it!
Communication is everything.
Sometimes people use the word "customer" as if they are all the same. We broke down Citrix's audience, from install-base, to net new, to born-in-the-cloud customers, and created unique onramp messaging that aligned to their larger mission. Our job is to connect with your customer's customer wherever that is on the technology roadmap.
Know your elevator pitch.
Everyone in the company, regardless of role, position, or experience, should be able to quickly articulate what they do and why it matters. An elevator pitch is more than a sales tactic – it's a shared sense of purpose and a rallying cry that can unite an organization.
Enabler and ingredient brands can be the most inspiring.
Disruptor brands get all the attention, but enabler or ingredient brands can be just as meaningful and aspirational for a customer. The ability to bring everything together in a way that's secure, contextual, and delightful is nothing short of a magic trick in an ever-shifting technological landscape.